So how does RiskPal help?
RiskPal is an enabler rather than end-to-end solution to achieving the ISO 31030 guidance. Any organisation or product offering anything more should be viewed with some scepticism because crucially, achieving the guidance laid out in ISO 31030 cannot be done entirely via outsourced solutions. The process is multifaceted, includes a range of internal stakeholders and, fundamentally, requires managerial support.
Working in isolation from your business without senior management backing will more than likely see your efforts fail.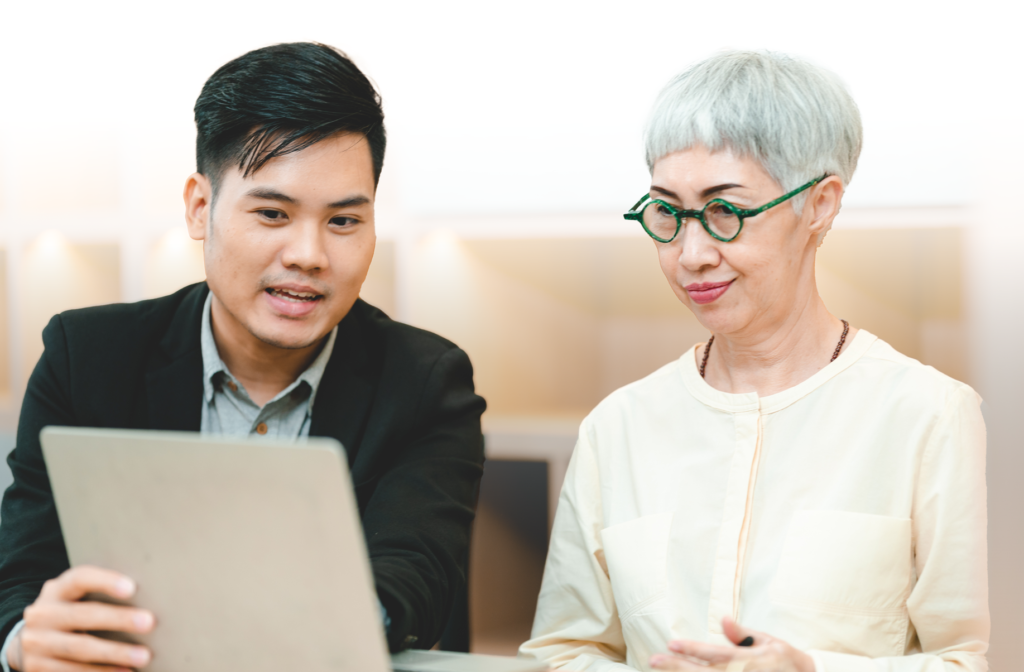 Third party services of course provide a key part of any travel risk management programmes (think of TMCs, insurance, medical repatriation etc), while consultancies or industry experts can help you with ISO 31030 gap analysis/benchmarking exercises and advice. But the motivation and backing must be internal.
What RiskPal will do is streamline your processes, helping with risk assessment, pre-travel authorisation, digital record storage, reporting and analytics, as well as domestic and international supplier vetting. It also has an automated feedback feature that reduces the administrative burden of chasing returning travellers while helping build up a peer-to-peer knowledge sharing process in your organisation. There is so much in the ISO guidance that correlates with RiskPal's features that the list would be too long to publish here, but we have mapped out some of the direct correlations in our graphic below: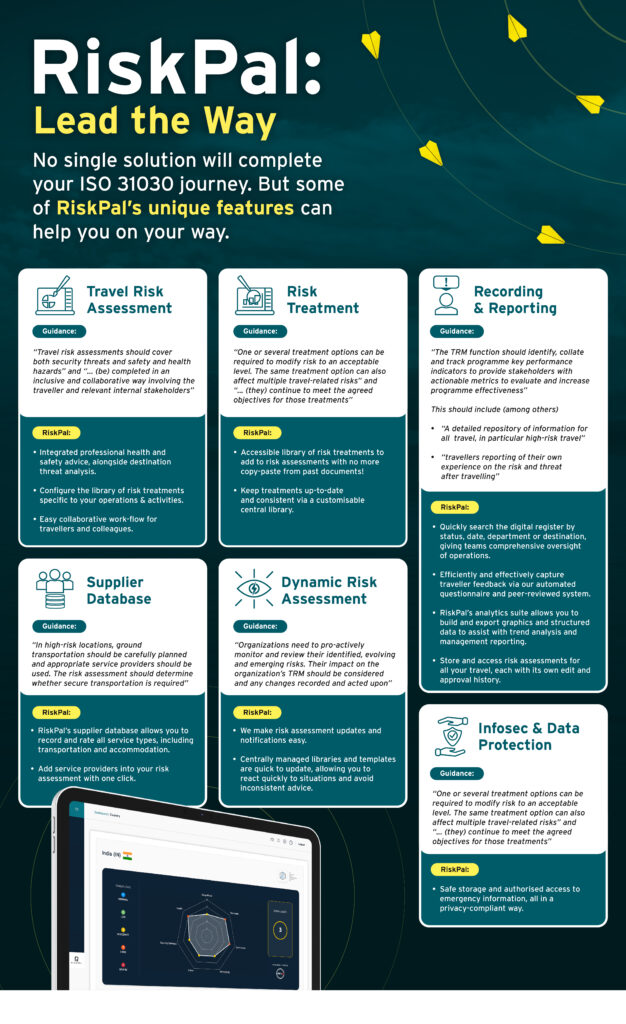 RiskPal is illustrative of the role that technology plays in enabling a modern, fit-for-purpose travel risk management programme that aligns rather than obstructs business objectives and facilitates efficient workflow.
Embrace the change.
Other RiskPal articles on ISO 31030 :